From managing club paid memberships to team communications
Eastern Suburbs District Rugby Union Football Club was formed at a meeting at the Paddington Town Hall on Thursday, March 22 1900. To this day, Easts Rugby is the oldest district rugby union club in Australia.
In all, Easts Rugby has won a total of 79 premiership titles or shields across Grade and Colts from 1900 to 2013. Along with this, they have won 9 club championships and continue to be a breeding ground for superstars of the future.
It was important for Easts Rugby to find a technology partner that could help them to manage:
club memberships,
player registrations,
event & functions bookings,
online payments,
communicate with members and fans,
attract sponsors,
customised look and feel in keeping with Easts branding,
publish fixtures & results,
Online payments that eliminate unnecessary paperwork and drive new revenue streams, and
have the ability to easily update the site.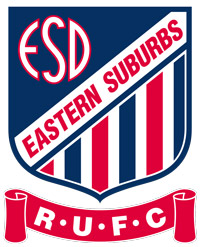 Moving to a more powerful platform for club management
Our strategy focused heavily on outstanding design combined with clear, concise content. We aimed for the visual impact of a professional sports site site to go hand-in-hand with the usability of an engaged site that communicated to it's members / fans. We designed the content strategy around simplicity and readability, dividing content into clear sections and building up the complexity of information as you delve deeper into the pages. This allows users who only want to view the bare minimum to get the latest information in just a few seconds, without compromising on the amount of complex technical content that elite and professional sports sites deliver.
Working with the right company to develop the future of the club
Yipes successfully developed an online presence for Easts Rugby Union that met all their requirements which has simplified the club management.
In two years from launch we served
Find Out How We Can Help You?
Migrate to us and we will buy out your current hosting contract
Get a Drag & Drop self updating website that will attract, engage & convert visitors into loyal paying customers